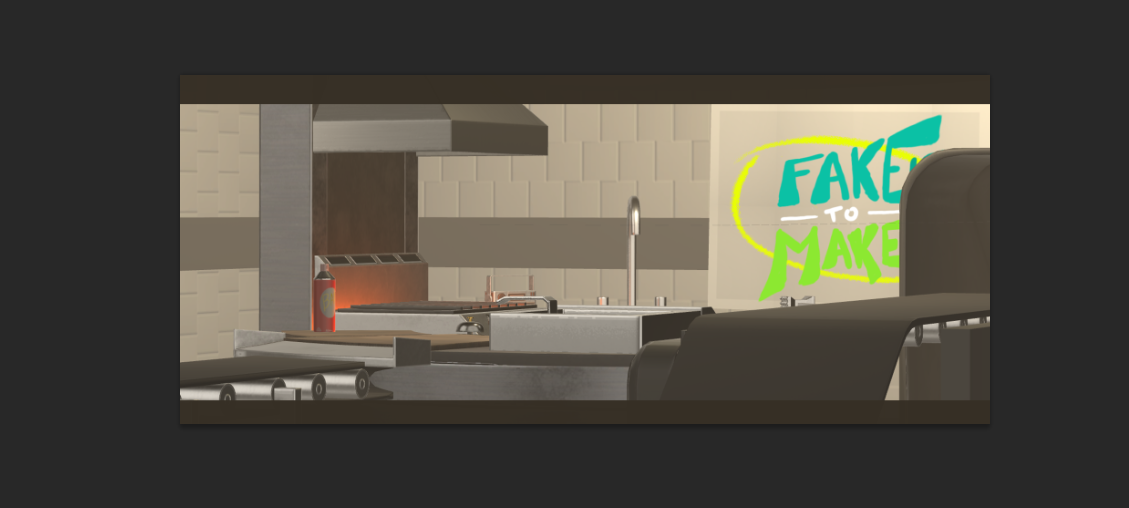 Fake It to Make It
A downloadable game for Windows
Welcome to work !
As you'll quickly notice, we're a bit short on ingredients today, but that won't stop us from serving the best looking food around ! Using the different work stations modify the various objects in your kitchen to make them look like the right ingredients. Change the shape, heat, color and feel of the makeshift ingredients to please the customers.
Can you fake it to make it ?

All the assets were done during these 48 hours. Only the music used for the songs is not original. Thanks to Kevin MacLeod for the music.
Made as part of GMTK jam 2018.

Credit :
Alexis Lessard (https://twitter.com/Alexis_Lessard)

Frédéric Bolduc (https://twitter.com/itsferdbold)
Marc-André Dupont
Audio Credit :

Wonderful voice of Maxim Fortin-Demers
Crinoline Dreams Kevin MacLeod (incompetech.com)
Licensed under Creative Commons: By Attribution 3.0 License
http://creativecommons.org/licenses/by/3.0/
Continue Life Kevin MacLeod (incompetech.com)
Licensed under Creative Commons: By Attribution 3.0 License
http://creativecommons.org/licenses/by/3.0/
Your Call Kevin MacLeod (incompetech.com)
Licensed under Creative Commons: By Attribution 3.0 License
http://creativecommons.org/licenses/by/3.0/
Download
Click download now to get access to the following files:
FAKE IT TO MAKE IT.zip
112 MB